Tire Rotation Service near Burlington, NC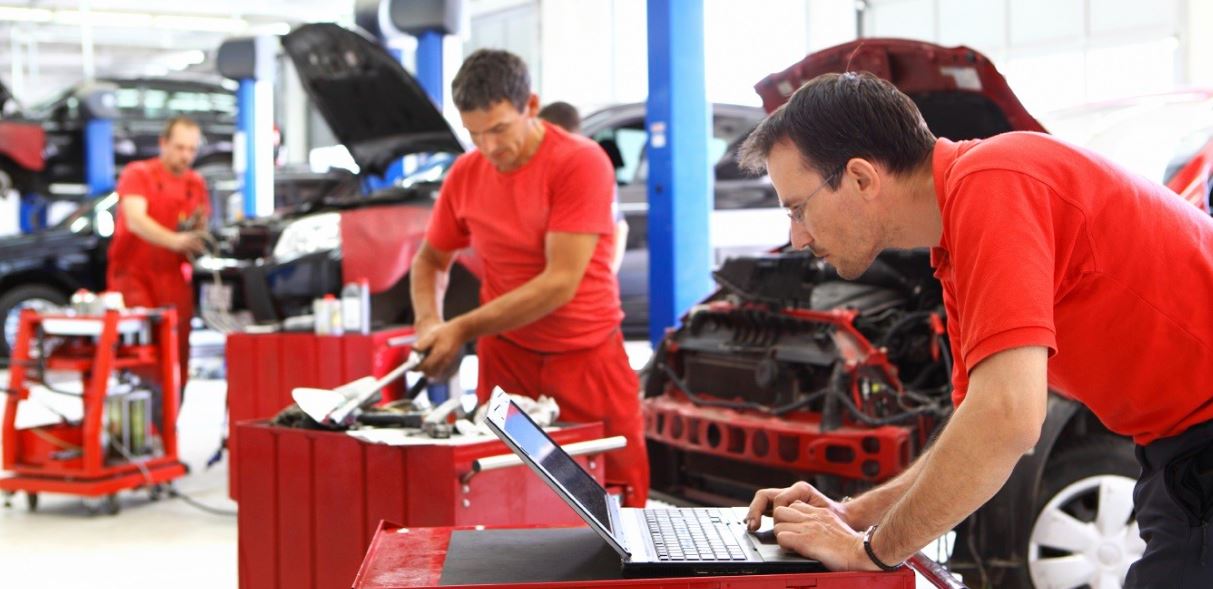 Taking care of your vehicle's tires is of the utmost importance because they are the only things separating your car from the road. We at Westgate Triad Mitsubishi are here to help by providing you with a quality tire rotation service. Read on to learn about this vital form of maintenance.
Tire Rotations
Whenever you drive your car, truck, or SUV, its tires take the brunt of the impact with the road. This causes them to gradually degrade, however, they don't do so in an even manner. This is because the weight of the engine and the force from turning and braking often cause the front pair to wear out faster than those in the back. In order to mitigate this issue, your tires can be rotated so that they each receive similar amounts of use. That way, when the time comes to replace your components, you can get an entire new set, thus saving cash when compared to buying them one at a time. Additionally, when you stay up to date with this service, you can expect to get better gas mileage and have better control on the road.
Warning Signs
Don't wait until it's too late to get this project completed at our Service Department. Luckily, there are some red flags that you can look out for in order to know when the time has come. First, you can perform a brief visual inspection before heading to work in the morning. If the front two tires look more worn down than the back, you should swing by our dealership right away. Also, if your steering wheel vibrates when cruising at high speeds, this can indicate an imbalance in your tires. You may even find yourself being pulled to one side of the street. Finally, we recommend getting this task taken care of about once every 5,000 to 7,500 miles. Since this number varies based on your driving conditions, be sure to check with your Owner's Manual.
Online Tools
We at Westgate Triad Mitsubishi want to make your experience as easy as possible, so we have put several resources on our website for you to take advantage of. If you have any questions for our service technicians, you can get a prompt response when you use our Ask a Tech form. This means you can get a diagnosis in a speedy manner! Also, you can request specific components from our Parts Department by making use of the Order Parts form. This goes for tires as well, as we are home to a Mitsubishi Tire Center. We can't forget to mention that you can secure a specific time slot when you fill out the Schedule Appointment form. However, we also welcome walk-ins, so visit whenever you get the chance. 
Now that you know all about our tire rotation service near Burlington, NC, we welcome you to come to Westgate Triad Mitsubishi at our location. We aim to supply you with high-end maintenance that you can rely on.
Hours
Monday

9:00am - 7:00pm

Tuesday

9:00am - 7:00pm

Wednesday

9:00am - 7:00pm

Thursday

9:00am - 7:00pm

Friday

9:00am - 7:00pm

Saturday

9:00am - 6:00pm

Sunday

Closed